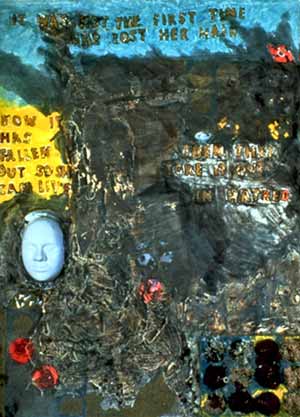 image increases
in size when
selected
It Was Not the First Time
1995
48" X 36"

It was not the first time she lost her hair. Then they tore it out in hatred. Now it falls out so she can live.

Mixed media on canvas including: Mask mold, sticker from neo-nazi computer game advertisement, artificial wig hair from type of wig worn by women who have had chemotherapy.